It is our goal to get you back out and enjoying the fun.


We have knowledgable mechanics who are familiar with several types of machines. We service most major brands of:

Outboard boats
Inboard boats
I/O boats
Jet boats
Jetskis, PWC's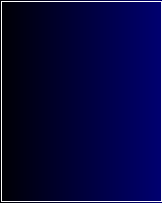 For an animated display of how engines work check out
Animated Engines
Once there Choose the Internal combustion - Two stroke and Four stroke displays.


Since 2000 Dehners Sports has been servicing power sports equipment including Jetski repair and Boat repair.



Marine Engine Repair, Jetski Repair, & Much More!

Items we do not service beyond winterization or carb cleaning due to part availability issues include but are not limited to:



Polaris Jetskis
Tigershark Jetskis
Chrysler Outboards
Force Outboards
Eska Outboards
Ted Williams Outboards
Gale Outboards



Open Seasonally
April - October

We stand behind our work!
All of our service work is guaranteed against defects in our workmanship or the quality parts that we use. Ask us for details on your repairs.

The short version is:
From tune-ups to complete rebuilds, we can fix it.


Check your drain plug before launching. We often remove them when boats are in for service.


We have invested in computer diagnostic systems the last few years in order to keep up with the times. We proudly use the M.E.D.S. system from CDI. This allows us to help diagnose and fix issues with newer outboard engines, I/O engines and Jetskis.

Get a M.E.D.S. Report on your engine today.
Looking at a used outboard? Why not get a MEDS report to help you decide? The report shows many useful items such as:
Hours used
Rpm ranges during those hours
Historical Fault data
Current Fault data

Let us help you make the right engine choice.

Copyright © 2017 Dehners Sports Center. All Rights Reserved.