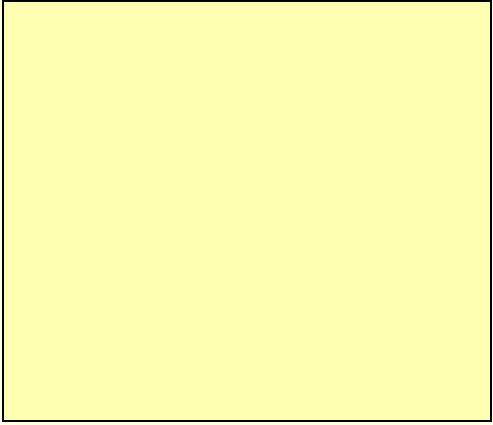 Check the Schedule for available pull or launch times!


Winterizing Packages include:


Traditional Packages

Meeting you at the launch to pull from the lake
Bringing your boat to our shop for winterizing
Shrink wrap
Store on our lot or deliver to yours.
Launch in the spring back into the lake we pulled from. You drive the boat away from the launch.
If stored on our lot, we take it out of storage, remove the wrap, charge the battery and start the motor prior to launch*
If stored on your lot, you remove the wrap and charge the battery prior to launch and we will assist you in getting running at the launch*. If you decide to have us prep the boat for you the charge is $40 extra in the spring to pick it up and get it ready.
VIP Packages
Includes all the same services of a Traditional Package plus the added convenience of simply making a phone call to let us know when you are done with the boat for the season and when you want it back in the spring. We will take the boat from the dock and put it back at the dock for you.
(Only available for the Sand Lake area - Keys must be made available to us - Boat must be in running order or additional charges will apply)


Price Chart at the bottom of the page
Additional Services offered with winterizing:

$52 Jet pump oil change for Seadoo oil bathed jet pump.
$89 Engine oil change for Outboard 4 stroke engines
$89 Engine oil change for inboard engines
$122 Engine oil change for Jetski's (includes manufacturers change kit)
$79 Outdrive service for I/O's Includes remove the drive to grease and inspect the Gimbal Bearing and U-joints. Gaskets needed are included. If we find bad bearing or u-joints you will be contacted with an estimate for repairs.
Oil changes include oil, filter, tax and labor We use Sierra or BelRay marine engine oil and Sierra or K&N filters unless specified otherwise. The exception is Seadoo Jetski's where we use the manufacturers oil and change the spark plugs. Using other brands of oil may cost extra. Please ask for details if you want a specific oil used.

Winterization Individual Pricing:

$7.75/ft Shrink Wrap
$35 Pull or Launch for Local Area**
$20 Additional if we take from / put at dock***
$60 Winterize an Outboard
$75 Winterize a PWC (jetski) motor
$105 Winterize an I/O, IB or Jetboat
$85 Outside Storage (we will only store
boats that we have Shrink Wrapped)
$150 Inside Storage (Jetski's only)
**Additional charges will apply for travel outside the Sand Lake area.
***Boat must be in working order and we must have the keys or additional charges will apply.

NOTE: This pricing chart applys to boats with a beam of 8' or less. For boats with a beam over 8' or over 24' in length, please contact us for pricing.

*
The prices shown are our
discounted
prices. To qualify you simply pay the full amount within 30 Days of us receiving your boat or the discount offer expires. The normal price is $100.00 over the discounted price shown per boat or watercraft.
Storage on our lot starts September 1st and goes to May 31st.
Summer storage rates apply starting June 1st.
Summer storage is billed at $15 per week with a season max of $150

If there is something on your boat that needs fixing, let us know so we can get it on our spring list. We open for the season in April giving us 2 months before most people want their boats back to address these items.
Drain Plugs are removed during the winterization process!

Please review the information below.
Give us a call to schedule your winterization when you are ready!


Winterizing Pricing for the fall of 2017 (Prices updated annually just prior to Labor Day for the current winterizing season)

If you are storing a 2 place jetski trailer inside with us over the winter we will need to charge storage fees for 2 Jetskis even if one of the trailer spots is empty. The trailer takes up room for 2 regardless of machines being on it or not.


Open Seasonally
April - October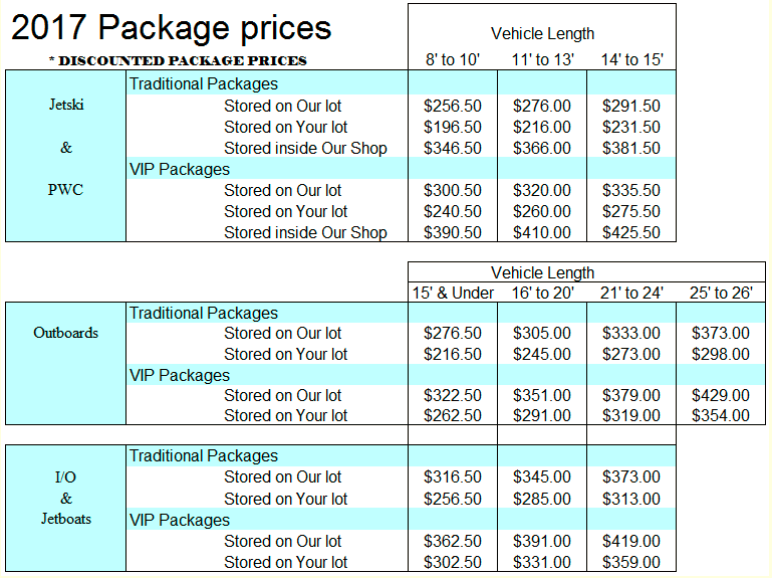 Copyright © 2017 Dehners Sports Center. All Rights Reserved.